There are about 3000 Ford Dealers currently in the United States, only half have collision repair centers.  Across the country, 757 collision repair centers have invested in the future by training their collision repair team, purchasing equipment, and upgrading their repair facility to become certified to repair the all-new aluminum 2015 Ford F-150.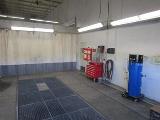 Locally, Sunset Ford is one of the only surrounding dealers in the Midwest region that is certified to repair the all-new aluminum 2015 F-150 trucks. The certification consists of online training through the Ford STARS internal education program in the repair and replacement process of panels. It also includes extensive class room training on how to structurally repair and replace aluminum panels with Ford recommended riveting, bonding, and/or welding procedures. Upon completion of Ford's requirements, Ford Motor Company inspected and certified our facility for proper training and equipment as an official aluminum collision repair center for the all-new aluminum 2015 Ford F-150.

Most of the changes in new vehicle construction are largely due to the C.A.F.E. Standards. Corporate Average Fuel Economy was created in 1975 to reduce the dependence on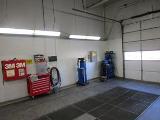 foreign oil and greenhouse gas emissions. The reason for Aluminum is weight reduction; the new F-150 is up to 700 pounds lighter than its predecessor. It's also proven technology from the Aviation industry, Military and Commercial Industries.