Body Shop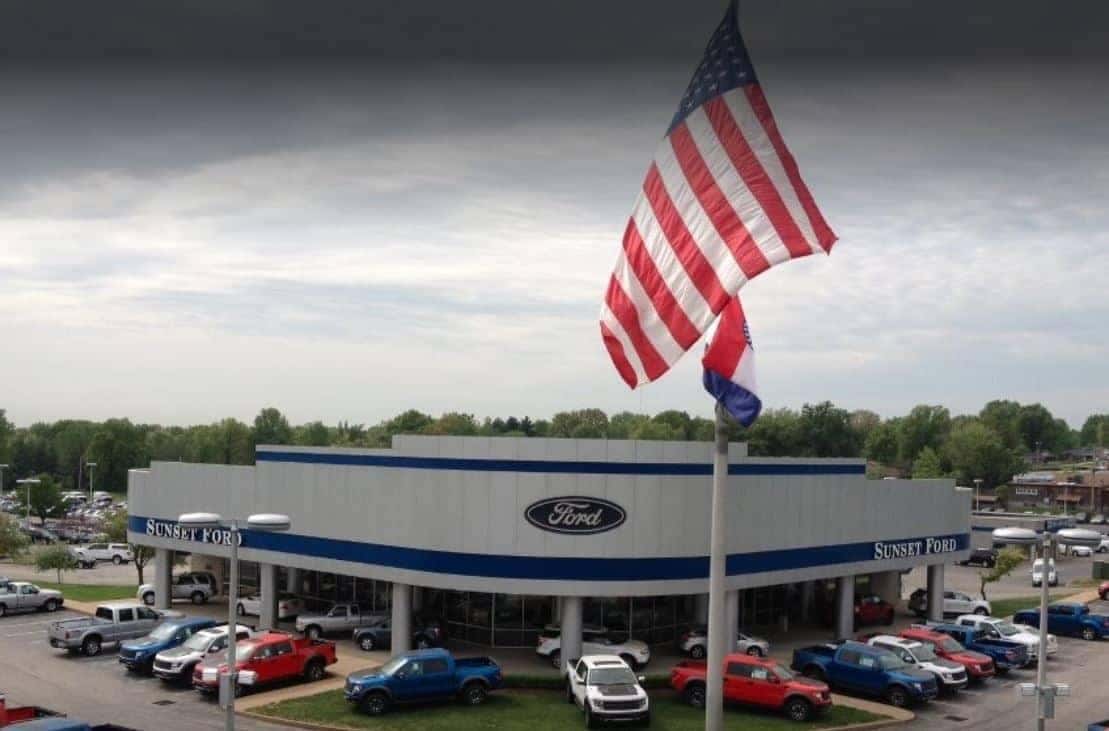 Collision Center
Sunset Ford has been in the Auto Body Repair business for nearly 100 years. To provide our customers the best possible service for collision repairs, we decided to partner with Schaefer Autobody Centers, a local, family owned business just like ours who holds Ford OEM Certifications. Our Body Shop office is located at our St. Louis location and can be found easiest by pulling into the Lindbergh Boulevard entrance and driving straight towards the rear of our building. On the right side near the end of our building you will find the "Schaefer Autobody" sign and blue awning leading you into the Body Shop office. Pull up in front of the garage and come on in. The Schaefer Autobody staff can help you from there. If your car is not safe to drive or needs to be towed, please contact us to help you arrange tow services. We can also help arrange rental reservations to make your repair process as simple as possible. Schaefer Autobody works with every Insurance Company in the industry! Regardless of where your insurance directs you to go, Schaefer's Team has negotiated the ability to work with every provider. If you have any questions, please reach out directly to Jackie, our Schaefer Estimator, 636-680-1227.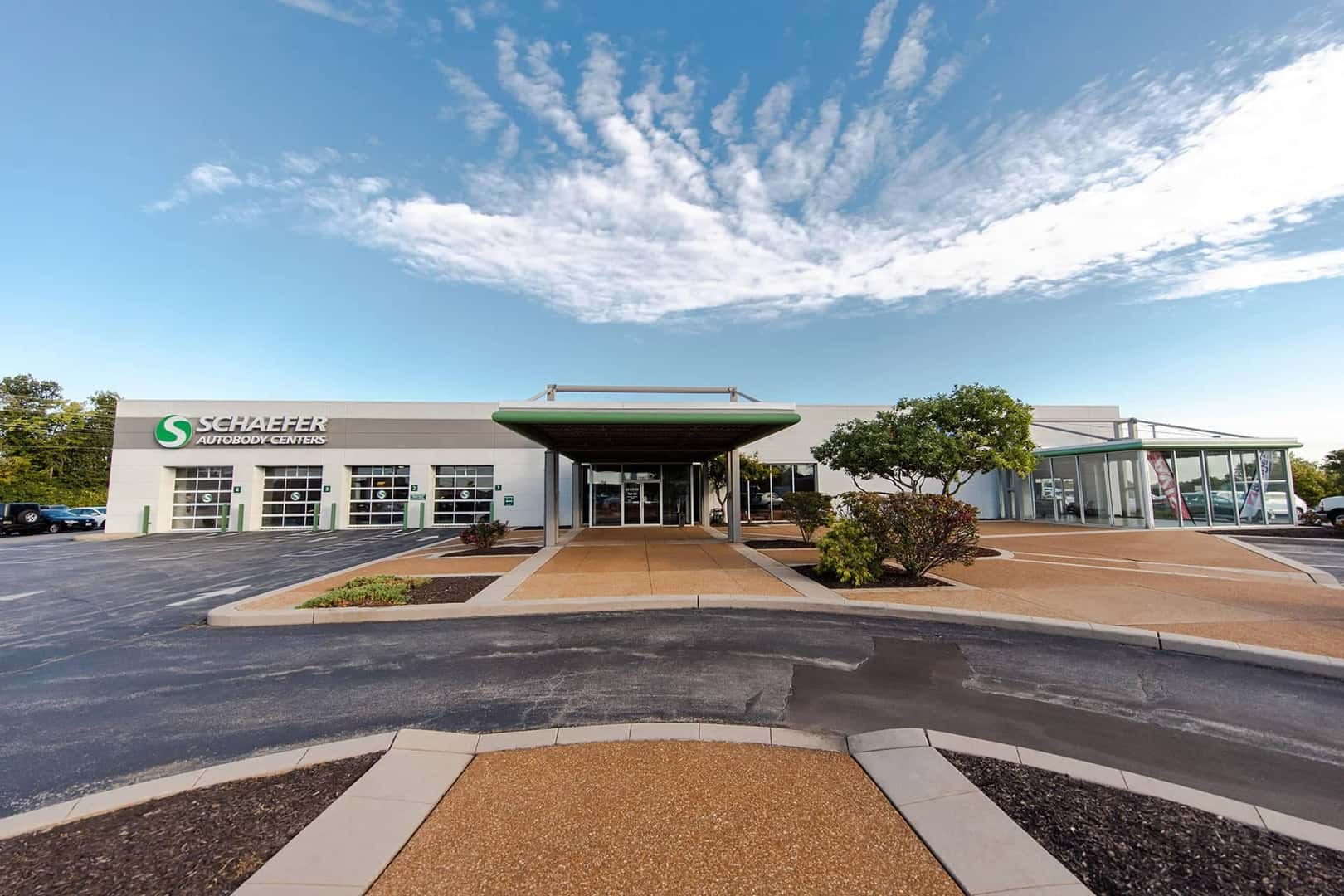 Hours
Monday – Friday 7:30am – 12:00pm & 1:00pm – 4:30pm. To schedule a repair or estimate, please schedule here online or call our Schaefer office on site at Sunset, 636-680-1227. To help make your visit more convenient, Sunset Ford offers rental cars through Enterprise Rent-a-Car to keep you rolling while your vehicle isn't. To reserve a rental vehicle, please allow us to help create your reservation or you may call Enterprise direct (location off Watson Rd.) at 314-965-5900, select option 4.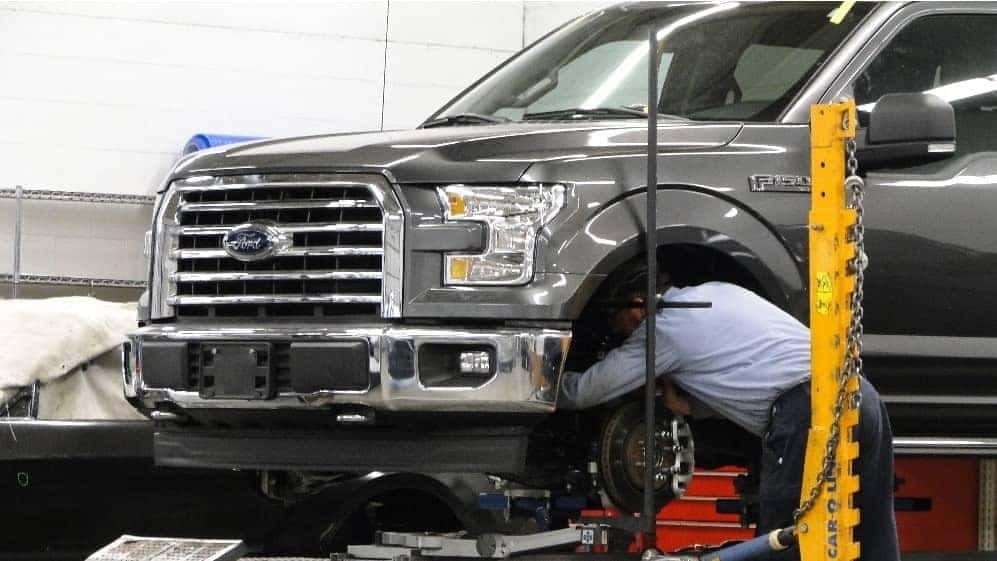 Collision Repair Service
Schaefer Autobody Centers is local, family owned and operated and has been in the auto body collision repair business since 1985. They have 14 locations serving the Greater St. Louis Area, O'Fallon, IL and Columbia, MO. When looking for an auto body shop in Sunset Hills, MO, customers choose Schaefer Autobody. Located inside Sunset Ford, Schaefer Autobody in Sunset Hills provides a full range of:
Auto Body Repair
Auto Paint Repair and Auto Refinish
Collision Repair
Frame Repair and Replacement Services
Rental Vehicles through Enterprise and Hertz
Mobile or On Site Windshield and Glass Repair and Replacement Services
Mobile or On Site Windshield Chip Repair Services
Mobile or On Site Auto Glass Repair and Replacement Services
Hail Repair and Paintless Dent Removal
Vehicle Storm Damage Repair
Theft Recovery Damage Repair
Calibration Safety System Reprogramming Services
Flatbed Towing Services
Customers that choose Schaefer Autobody Centers in Sunset Hills, MO, have their autobody repairs completed on time, correctly and are updated on repair statuses on a regular basis.
Our Sunset Hills, Missouri, location is located in the back of Sunset Ford. All vehicles dropped off at our auto body shop office in Sunset Hills are repaired at Schaefer Autobody Centers and sent back to Sunset Ford in Sunset Hills once complete.
Our collision repair centers provide concierge services for rental cars from Enterprise and Hertz. This means that if you opt for a rental vehicle, all arrangements take place at Schaefer Autobody Centers and the rental can be dropped off at Sunset Ford when auto body repairs are complete.
Schaefer Autobody Centers performs auto body and collision repairs offering:
OEM parts (Original Equipment Manufacturer; parts from the manufacturer of the vehicle) per our Gold Standard Guarantee
Lifetime guarantee on auto body repairs for as long as you own the vehicle.
Color match guarantee on all auto paint applied to the vehicle.
When it comes to where your Ford is repaired, the choice is always yours. Feel confident you've made the right decision by selecting a Ford Certified Collision Network repair shop like Schaefer Autobody Centers. We possess the technology, tools, equipment, and expertise to ensure your Ford is repaired correctly.
Schaefer Autobody Centers has been the St. Louis Metro Area's preferred choice for Ford certified auto body repairs since 1985. Built on our core values of honesty and integrity, we have all the expertise and equipment to complete Ford certified collision repairs on all makes and models. Accidents are unforeseen events that can place a lot of stress and anxiety on your daily life.
After an accident, it is vitally important to partner with a collision repair facility that is Ford-certified. Ford supports our shop by certifying our technicians to deliver the highest standard of safe and quality collision repairs. In addition, it enables us to repair your vehicle correctly to manufacturer specifications using only factory-approved equipment.
We are a proud member of the Ford-certified Certified Collision Network. Our first-class state-of-the-art facility is equipped with the latest Ford-certified collision repair equipment, tools, and parts, ensuring every repair is completed to factory standards. Our I-CAR Gold Certified technicians have received specialized training from Ford, giving them the knowledge to work with every make and model including Ford F-150 Aluminum bodies.
Our Ford certified collision repair shop offers complete auto body repair services, ensuring your vehicle is restored to pre-collision condition.
Accident repair doesn't have to be unpredictable if you come to Schaefer Auto Body. We pride ourselves on our high vehicle repair standards by returning your Ford to its pre-accident condition, restoring its integrity, and factory warranties.
Why choose Schaefer Autobody Centers for your Ford Certified Collision Repairs?
Schaefer Autobody Centers is dedicated to delivering collision repair that meets vehicle complexity needs through certification of proper equipment and trained professionals.
It is vital when your Ford has experienced any collision damage to bring it to a Ford-certified collision repair shop to ensure that value is restored using only Ford-certified replacement parts. Our talented technicians are up to date on all of Ford's latest repair techniques and safety systems. As a result, you can trust your auto body repair will be completed meeting all of Ford's safety and performance standards.
Ford Certified Collision Repairs include:
Genuine Ford replacement parts
Lifetime warranty on repairs
I-CAR and ASE certified technicians
Full-service auto body and repair shop
Top-rated customer service
Ford training, tools, & equipment
When you bring your Ford to Schaefer Autobody Centers, you can rest easy knowing your vehicle will be repaired by our I-CAR-certified technicians at our Ford-certified collision repair facility.
Schaefer Autobody Centers make it our goal to get your Ford back on the road as safely and quickly as possible. We'll treat your repair with the attention to detail and quality you deserve.